Hiking Trails, Haparanda Sandskär
On the island of Sandskär there is a harbour, cabins in which you can spend the night, toilet, sauna, tent site and more.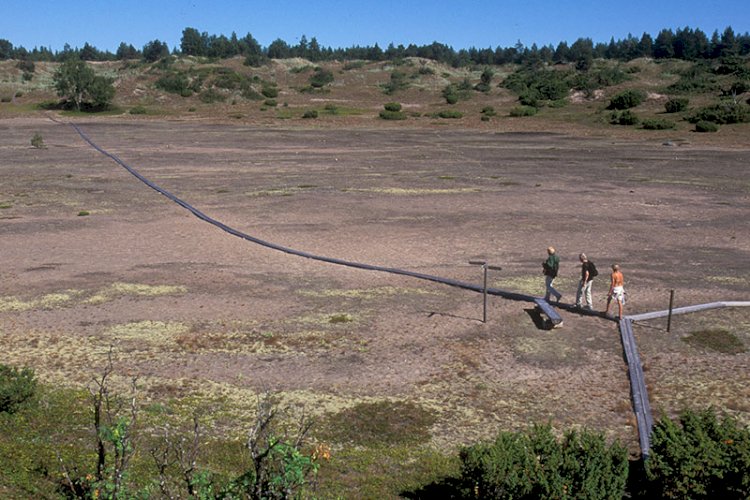 A 5 km long hiking trail runs from Kumpula to Nordrevet. A booklet with information about 20 spots to visit along the trail can be purchased in the tourist centre in Haparanda, on the tour boat or via self-service in the Kumpula cabin.
Sandskär is perhaps best known for its long sandy beaches and sand formations. But there is also much more to experience here, including forests of gnarled pine trees, flowering beach meadows, dry shrub heaths and lush beech groves. Here we witness a meeting of the forest's species and those that call the sea their home. 251 different species of bird have been spotted on the island. Even visitors interested in plants have much to discover on Sandskär.
Ever since Sandskär rose up out of the sea, people have been coming here to hunt seals and to fish. The island has a chapel, old foundations, natural jetties for small boats, and net drying structures on which the fishing nets were hung to dry. Many people still come to their fishing cabins on Sandskär to enjoy the fishing that the island has to offer. These days the most common fish to be caught are whitefish, vendace and salmon.