Baggen, Piteå (South)
Baggen is one of the largest of the islands of Piteå. Here you will find an outdoor chapel, and cabins owned by the parish of Piteå that can be rented for overnight stays. The high steep outcrops and the sandy bays in between on the southwest side of the island are suitable for swimming.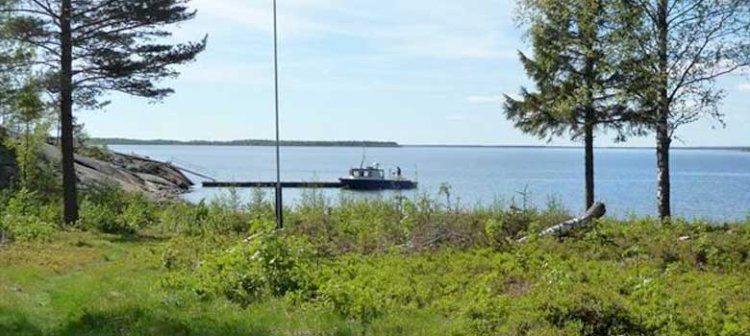 When you are sailing along the large waterway from the south, set your course for 024o from the green buoy with topmark towards the leading beacons on Baggen. If you are travelling on the large waterway from the north, turn starboard and you will soon see the leading beacons on Baggen.
Near the cabins at Själahällan you will find the remains from an energetic priest's mining attempts sometime around the end of the 18th century. At Själahällan there is a public jetty and wind shelter, as well as access to an outhouse toilet and fireplace.
Renting a cabin on Baggen
Öjebyn's Wildlife Management Area has four cabins on Baggen. They are self-catering cabins equipped with gas hotplates and wood-burning fireplace as well as a shared outhouse toilet. There are two bunks with a total of 4 beds. Remember to take fresh water with you and that the cabins don't have electricity. Down by the beach there is a wood-burning sauna.
Contact Piteå Tourist Centre on +46 (0)911-93390.