Bjuröklubb Skellefteå (South)
Bjuröklubb is a nature reserve with a very long history as an overnight and emergency harbour. This is due to the fact that the area juts so far out into the Bay of Bothnia. All ships on their way to and from the areas in the north passed by here.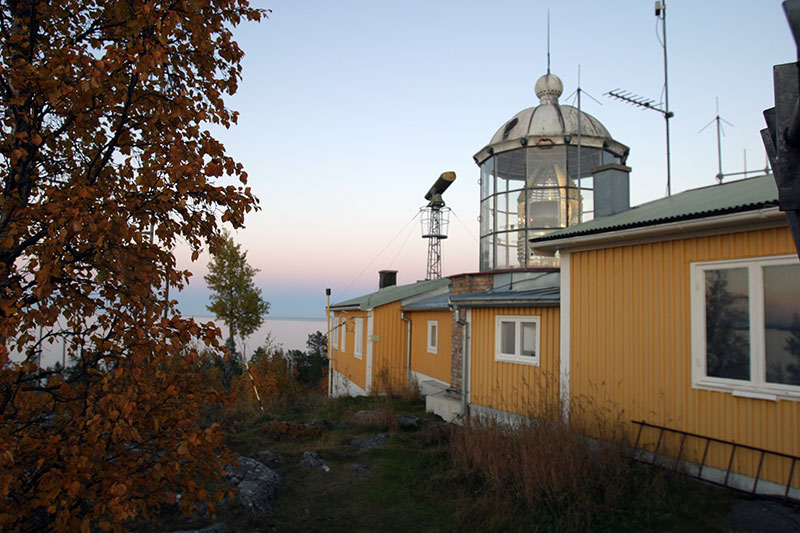 Bjuröklubb, with its beautiful and varied nature, is well worth a visit. The lighthouse, which is a small hotel, is located at a height that provides a fantastic view. In the harbour's store boat you can buy smoked whitefish and smoked shrimp, among other things. The harbour has a sauna that was built in 2011. In the café up at the lighthouse you can enjoy morning/afternoon tea or a light lunch.
Facts
Guest harbour/ nature reserve
Nautical chart 422
Harbour depth: 1-4 m
No. of guest berths: 8-10
Outhouse toilet, refuse bin, telephone 500m, attraction, sauna and
Bjuröklubb's Lighthouse (accommodation, café etc.).
If you are coming from the north, proceed on course 215o from position 64o 30´,00N 21o36´,30E for 1.4M (look out for the underwater wreck). If you are coming from the south, proceed on course 334o. You are now at Bjuröklubb. The harbour entrance is not visible until you have travelled along the length of the rocks – the entrance is there on the short side (look out for the underwater wreck). You will see the sauna in the forest grove. The entrance is narrow – the harbour is a sheltered lagoon. The quay was constructed using caissons.
Intended for overnight stays and short-term visits – not long-term stays.
The guest harbour has been an official pilot station since 1821. A small pier was built in 1927, and the harbour gained its present day appearance in 1947, when the larger pier was constructed. It operated as a pilot harbour until 1967, when the pilot station was closed. Since then it has been a guest harbour.