Hanhinkari, Haparanda (North)
Here you reach the club facility's jetty directly from the large waterway that passes by on the way to Kemi.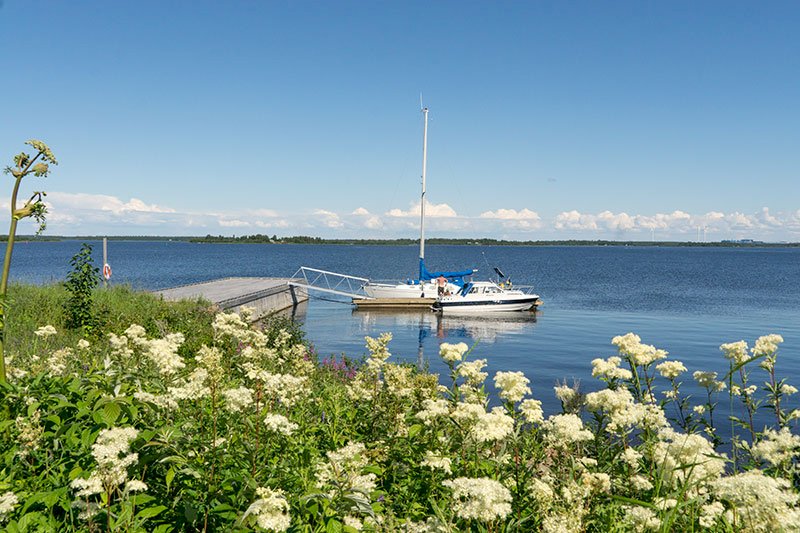 Facts
Excursion harbour/ Haparanda Boat Club
Harbour depth: 1.7 m
Jetty
Nautical chart 411
Outhouse toilet, sauna, clubhouse and barbeque cabin.
One of the most frequently visited of all the islands of Haparanda, with 50 or so holiday cottages on the island. Here you will find Haparanda Boat Club's excellent facility with clubhouse, barbeque cabin and sauna. The facility is open throughout the entire summer. The jetty is located below the clubhouse, and the water depth at the end of the jetty is approx. 1.7 m at normal water level. Many "sea sporters" have visited the facility during sea sports meetings. There is a walking track around the island which, among other things, passes a labyrinth.