Torne-Furö, Haparanda (North)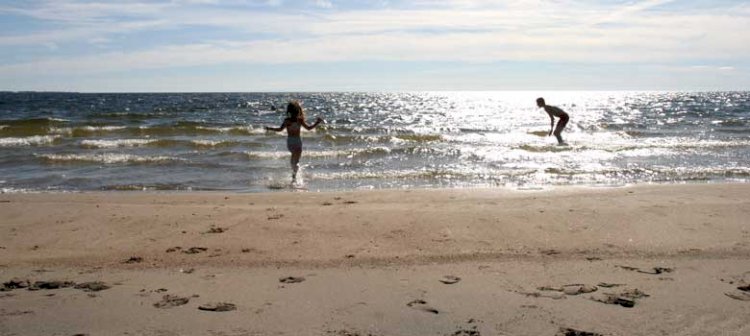 Facts
Excursion harbour/ nature reserve
Anchoring
Nautical chart 411
Outhouse toilet, resting place (cabin), fireplaces.
If you are coming from the east, you can make your approach directly towards land, even with a big boat. Set course 123o and proceed for about 1M. The channel between Torne-Furö and Välkari is not navigable due to a shallow sandbank. If you are coming from the west, you must set anchor and come ashore in a small boat.
This island is also part of Haparanda Sandskärs National Park, and it is one of the most popular destinations for an excursion among the islands of the region. The north-eastern cape is surrounded by beaches that are excellent swimming spots. But be careful when swimming here – the water can suddenly become extremely deep. There have been a number of drownings on the island. At the northern cape there are fireplaces as well as a rest area (cabin) that is open all year round. Wood can be found in the woodshed.