Kohamn, Bergön Kalix (North)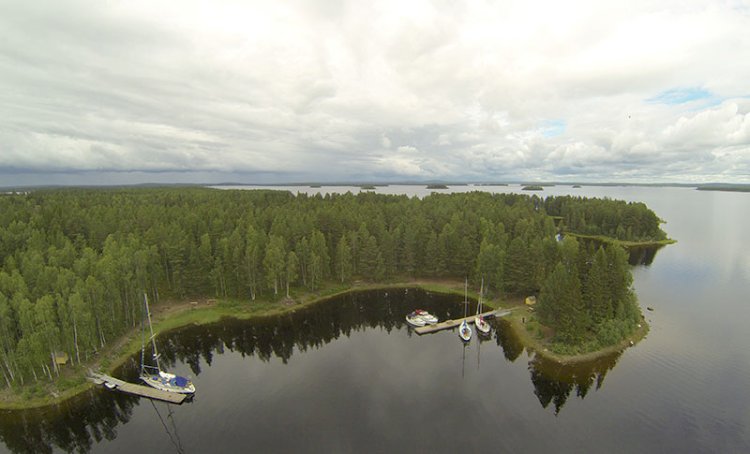 BERGÖN
Siksundsleden
Proceed on course 044o over Bergöfjärden. You now have two leading line markers in line with Bergön. When you are at the red buoy at Otyget you will see another red buoy further ahead. Before you reach that buoy, there is a new leading line that you should follow when you see two leading line markers in line with Siksundsön. Follow the leading line past the green buoy for about 0.3M, make a gentle turn to starboard and proceed on course 048o. Maintain this course until you have a marker and rock in line in the stern. Follow the leading line through Siksundet between the red and green buoys. Make a gentle starboard turn. Continue along the waterway for about 0.5M.
Nautical chart 413
KOHAMN
Outhouse toilet, barbeque area, barbeque cabin, refuse bin
This is the municipality of Kalix's facility and is managed by Töre Boat Club. You will find this little lagoon on the northeast side of the island. The lagoon has possibly received its name due to the fact that it is inaccessible for all winds and tides. However, when easterly winds blow, the incoming tide can cause swell at the floating jetties. The water by the jetties is of full depth.
When looking for the entrance to the lagoon, two white-painted rocks, one on each side of the entrance, can be very helpful. Maintain course 244o, and navigate after the leading line markers that you will find in the forest straight ahead at the entrance to the lagoon. This location has two floating jetties, outhouse toilet, barbeque areas and waste disposal facilities.
GÅRDSVIKEN
Outhouse toilet, sauna, clubhouse, electricity, cabin, barbeque cabin
Harbour depth: 6.5 m
No. of guest berths: 40
Maintain course 195o to enter Gårdsviken. You have a rock on the starboard side that the club has marked. Keep to starboard of that rock. You now have two leading line markers straight into the bay by the sauna. Follow the leading line into the bay. When the winds are from N to strong SE there can be significant swell in Gårdsviken. At such times it may be better to move to Kohamn.
Access to: outhouse toilet, sauna, clubhouse, guest cabin with four beds, barbeque areas, barbecue cabin and electricity if required. 70 m floating jetty, anchoring with stern anchor, buoy or alongside.