Antnäs Börstskär, Luleå (Central)
Antnäs Börstskär is visible when you look out towards the outermost islands. For off in the distance, if the weather is good, one can make out Rödkallen's silhouette. The southern part of the island is somewhat hilly and wooded.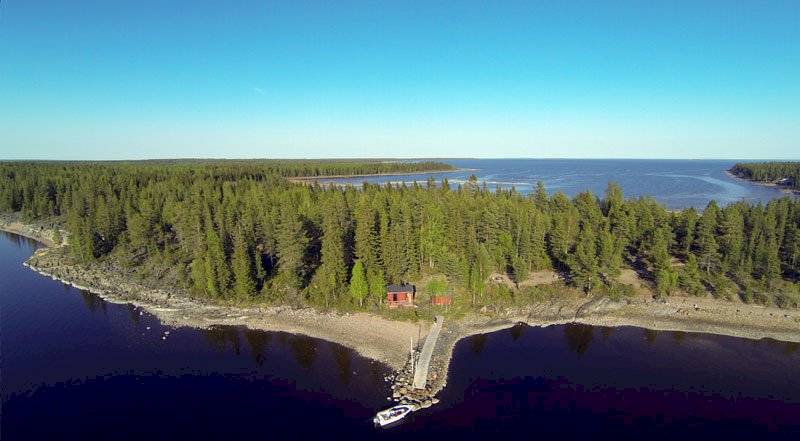 Antnäs Börstskär
Luleå (Central)
Facts
Guest harbour
Nautical chart 415
Harbour depth: 2.5 m
No. of guest berths: about 10
Sauna, outhouse toilet, refuse bin, indoor rest area, barbeque areas, jetty.
This part of the island has the feel of the outermost islands in the region, while the northern part is more like the inner islands. Spruce forest is dominant at Norrskäret on the northern part of the island, while the western bay is the area of the island that attracts most visitors.
When you are sailing southward from the old inshore waterway towards Piteå, the island is visible to port when you pass Kallaxön.
When you are at the eastern buoy that marks the Börstskär shallow, continue on course 117.5o to enter the bay where the local municipality has its facility. More or less the entire bay has a sandy bottom and is suitable for swimming. The best place to make fast is by the outcrops in the northern part of the bay. The water here has good depth all the way up to the shore, and there is a floating jetty with ten berths, a sauna with changing rooms, an outhouse toilet, waste disposal facilities, a rest area (cabin), two barbeque areas, and by no means least, a sandy-bottomed bay suitable for swimming.
If you are coming from the south there is a "homemade" leading line that works well if you see it. The markers are namely rather small. The leading line provides you with a northward route that allows you to avoid the three-metre shallow "Lasset" and makes your navigation easier when you pass Alhamn. The south-eastern part of the bay is rife with rocks and is shallow.