Mellerstön, Piteå (South)
Stenbergsviken on the northern part of Mellerstön. This island is one of the larger islands in this part of the Bay of Bothnia.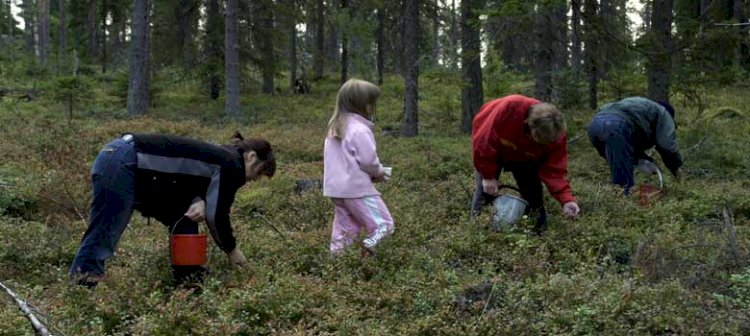 The water is at least 3 metres deep almost all the way up to the shoreline, and there is good water depth in the bay.
Excursion harbour
Nautical chart 415
Harbour depth: 2.5-5 m, and about 5 m out in the bay.
No. of guest berths: about 15
Outhouse toilet, cabin for rent, sauna, fireplace
When you are at Klinkergrundet, at the red buoy, set your course to 126o and continue for about 1.1M, then change course to 170o and continue for about a further 0.4M. You are now in the Stenbergsviken bay.
Thanks to its concrete jetty, Mellerstön is a popular stop for sailing boats and motor boats that are passing through the region. There is a concrete jetty with 15 berths in the bay, which provides good shelter from all winds, apart from north-westerly winds. The depth in the bay is approx. 5 metres, while it is about 2.5 metres around the jetty. The sea bottom consists of mud.
There is a cabin for rent, and bookings can be made via Piteå Tourist Centre, tel. +46 (0)911-93390.
Wintertime
Take a snowmobile ride during spring/winter and stop at Mellerstön or Vargön to enjoy the spring sun.
There are snowmobile trails from Svartnäsudden (Bredänget) and out to Mellerstön, approx. 6 km, and from there to Vargön it is approx. 2 km. Furthermore, there are also two additional trails on each island. The ambition is to also mark them up during the winter.