Småskär, Luleå (Central)
Småskär, which was originally called Rammelholmen, was donated to the town's citizens by Queen Kristina in 1652. The island was an important fishing village long into the 20th century.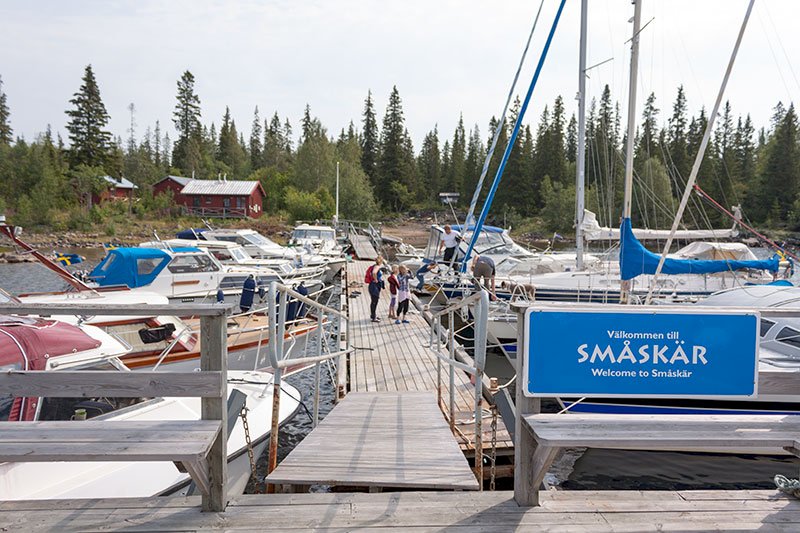 Facts
Guest harbour
Nautical chart 414
Harbour depth: 2.5 m
No. of guest berths: about 17
Sauna, outhouse toilet, refuse bin, barbeque area and attractions.
When approaching Bullerhamnsviken, you should sail between the eastern buoy and the western buoy. You have a red buoy on the port side, and then in towards the jetty. The jetty is a 35 metre long floating jetty. The harbour has a depth of 2.5 m, and there are 17 guest berths. Mooring occurs at the jetty or at a buoy.
The harbour is managed by the municipality of Luleå's recreation department. There is a harbour fee, please see the noticeboard for more details. Here you have access to sauna, outhouse toilet, refuse bins and barbeque areas. The harbour offers shelter from the majority of winds.
There is a track that runs from this bay over to the old fishing village with chapel. You can also take a walk on the tracks that the local municipality has prepared and that lead you around the whole of Småskär.
History
Småskär got its name from the fact that the island once consisted of many small skerries that are now intertwined due to the rise in land elevation.
Of all of Luleå's outer lying islands, Småskär is one of the most significant recreational destinations. There are approx. 120 cabins on the island, concentrated in Idviken, Bullerhamnsviken, Bolinsviken, Kyrkviken, Skatamarksudden and the western part of Finnskär. Despite the large number of cabins, Småskär has been able to retain much of its untouched nature, and the island is a very popular destination for boating tourists from near and far.
The chapel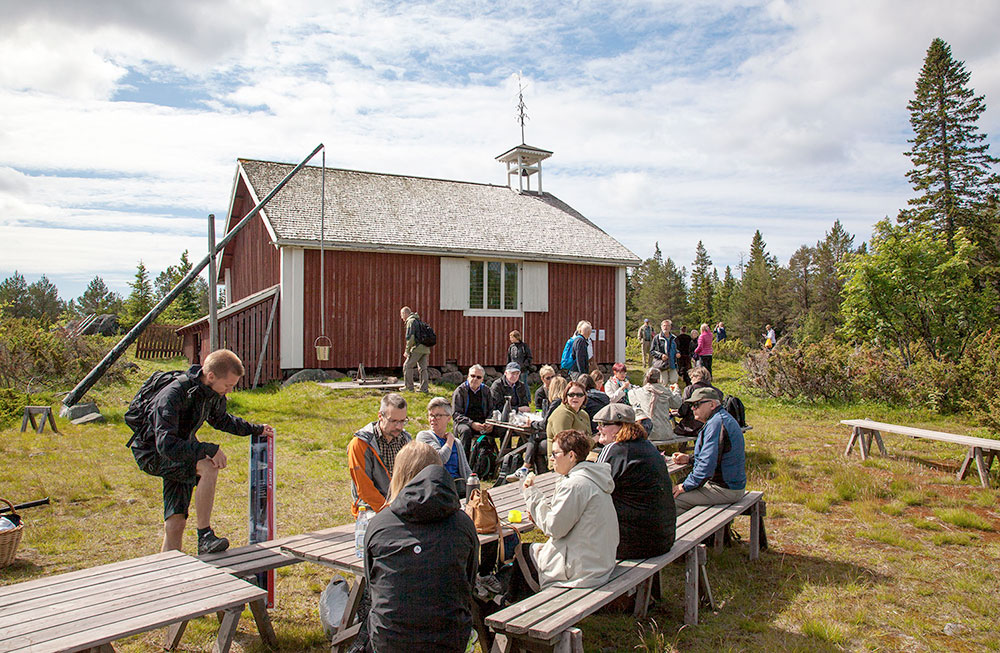 The chapel on Småskär is the oldest of all the chapels among the islands of Luleå. It was built during the 1720s and was financed by way of a collection among the citizens of Luleå. At the front of the chapel, by the altar, you will find what was known as "herrskapsbänken" ("the gentry bench"), which was only for the use of priests and eminent town citizens. Outside the chapel, the old stone circle is preserved, an arrangement of stones where the harbour court used to hold its proceedings and make decisions about fines and other punishments for anyone who did not follow the rules all week long. During the summer, a church service is held on the island on two occasions during the month of July.
Cabins for rent and cabin hosts on Småskär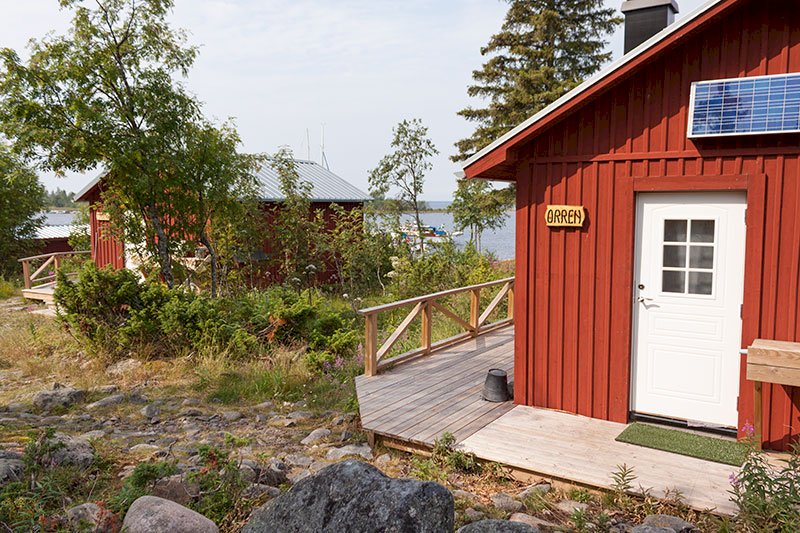 There is a lot of interest in renting a cabin on the islands of Luleå, and the new cabin on Småskär provides the welcome addition of a number of extra available beds. There are two cabins for rent on the island, as well as a sauna.
If you want to rent a cabin, please contact Luleå Tourist Centre